With precious natural stone material, the depth reduction rare marble texture, product lines clear natural, rendering lifelike stone effect;Connect body fabric technology and three-dimensional combination of mixed color shading technology, make the body closer to the natural stone texture, realized the full connect body of its excellent texture, and reproduce true stone.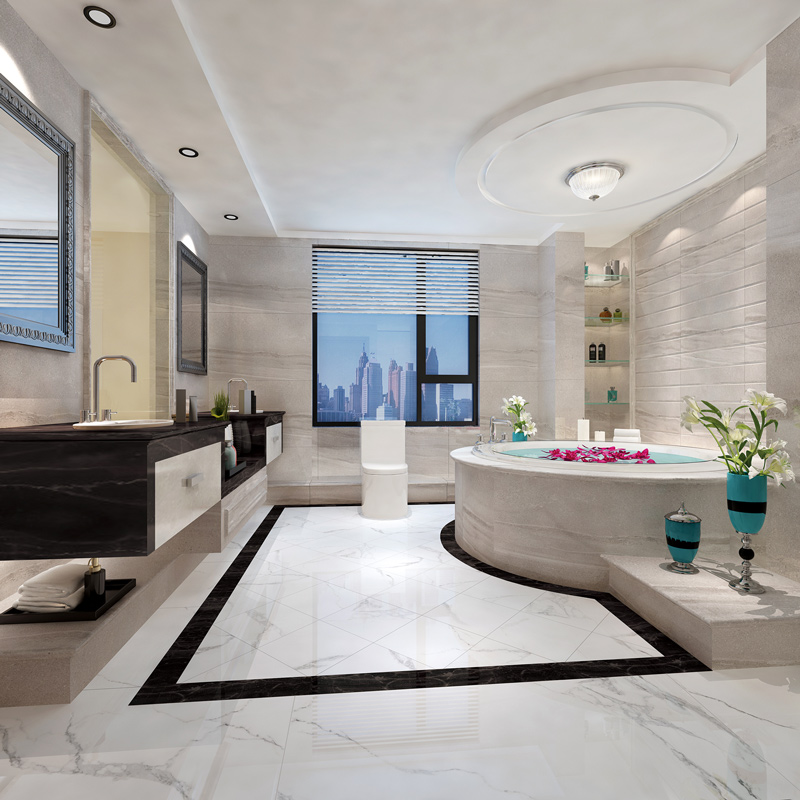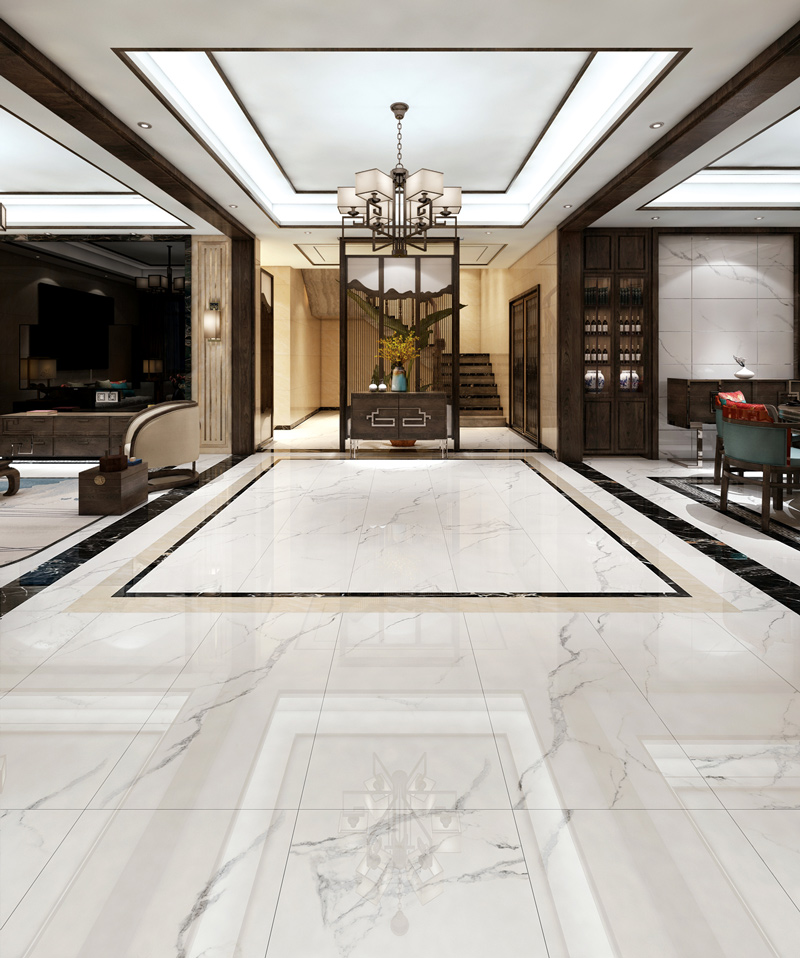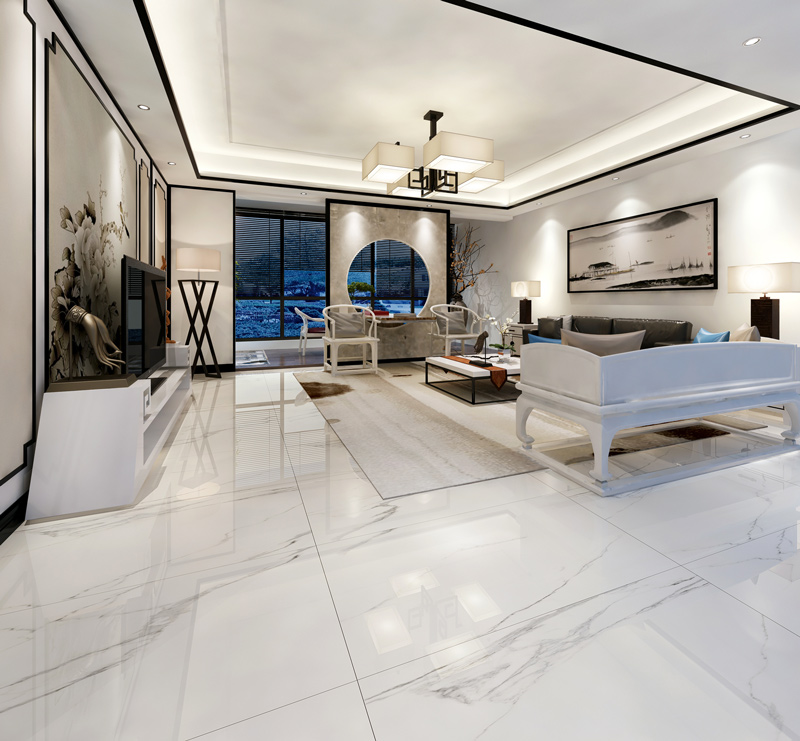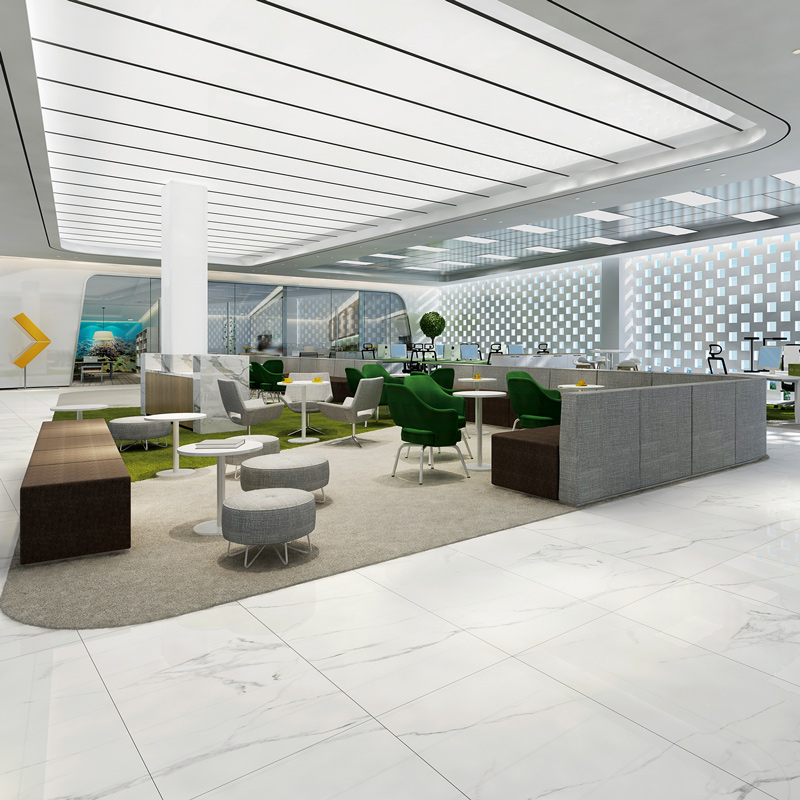 Use a wider range
According to the needs of modern consumers, the application space of large-size tiles has received more and more attention. From the early use of interior wall and floor coverings to the use of curtain wall decoration materials, they are now rapidly entering kitchen and bathroom spaces and countertop decorative materials. And other daily home renovations.
Realistic restore natural texture
With large size tiles, the beauty of the stone texture can be fully displayed on a brick, highlighting the natural texture of the stone, restoring the simple and generous space, and the effect of the overall space texture pattern that has been renovated is more complete and three-dimensional. The details reflected by the brick surface are also More abundant!
To avoid filth
"Seamless linking" is the most obvious feature of large slab tiles that distinguish them from conventional tiles. At the moment when everyone is pursuing simplicity, the large-size tiled floor can minimize the traces of the collage and add points to the simplicity of the space. The feature of leaving less seams can also reduce filth and make cleaning and maintenance easier.
Cutting free more specifications rich
The innovation of inkjet printing technology has also brought new vitality to large-size tiles, and the brick surface pattern has become more and more colorful. For good designers, large-size tiles are more like a piece of fabric that can be tailored to their design needs. After cutting, edging, grooving and other deep processing tiles have a more design sense, providing designers with a broader design space.
More decorative effect of high-end
Compared with ordinary tiles, there are better decorative effects, more natural textures, and no need to leave all kinds of advantages. Large-size brick tiles give people a feeling of extension and expansion, which makes the space more open because of the single-chip area. Large, can carry more texture elements, so the decorative effect is more high-end fashion.
● Dry mixing technology
Through the use of new environmentally friendly dry coloring equipment and three-dimensional printing color mixing technology to form a colored tile body. to eliminate the color bodypollution home space.
● Tile body's texture decoration
The control of the embossing roller with a professional cloth makes the tile body form a pre-designed texture.
● High-tech glazed decoration
Laser network, multi-faced jump and glaze layer superposition technology and digital infiltration ink perfectly combine.
● Realism, 1:1 drawing
Achieve the same as the tile surface, closer to the distance between the tile and the natural, whole body effect, one wall and one can not be anything.
size cm
pcs/ctn
kg/ctr
sqm/ctn
ctn/pl
ctn/ctr
G.W kg
ctr
60x60
4
30-33
1.44
40
920-840
27.5tons
20ft
30x60
8
30-33
1.44
40
920-840
27.5tons
80x80
3
41-47
1.92
26-28
644-560
27.5tons
40x80
6
41-47
1.92
26-28
644-560
27.5tons
60x120
2
39-44
1.44
down 52/30up
600
27.5tons
100x100
2
62-64
2
22
440
27.5tons