With precious natural stone material, the depth reduction rare marble texture, product lines clear natural, rendering lifelike stone effect;Connect body fabric technology and three-dimensional combination of mixed color shading technology, make the body closer to the natural stone texture, realized the full connect body of its excellent texture, and reproduce true stone.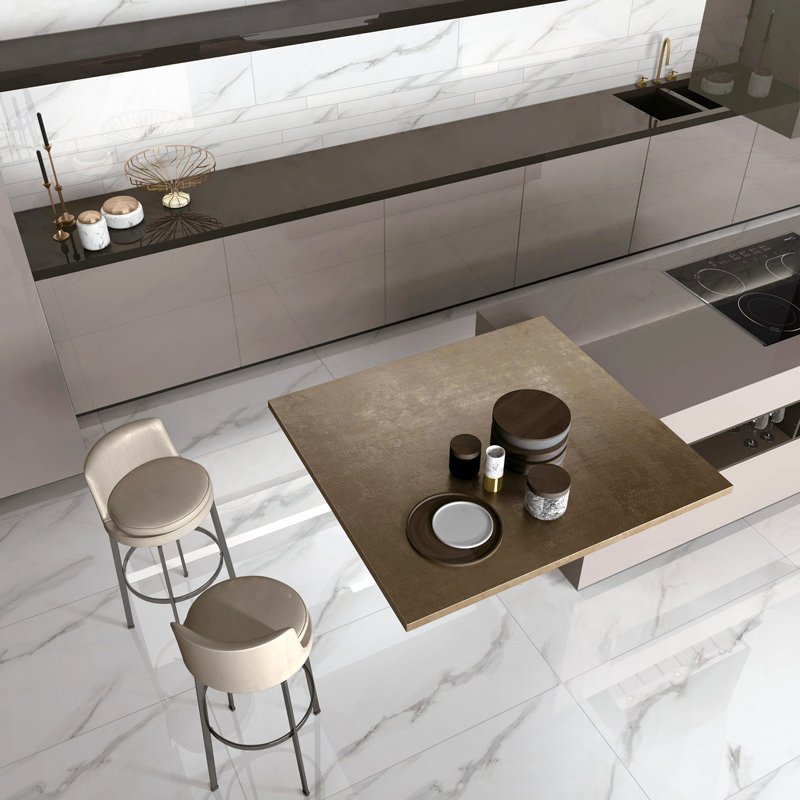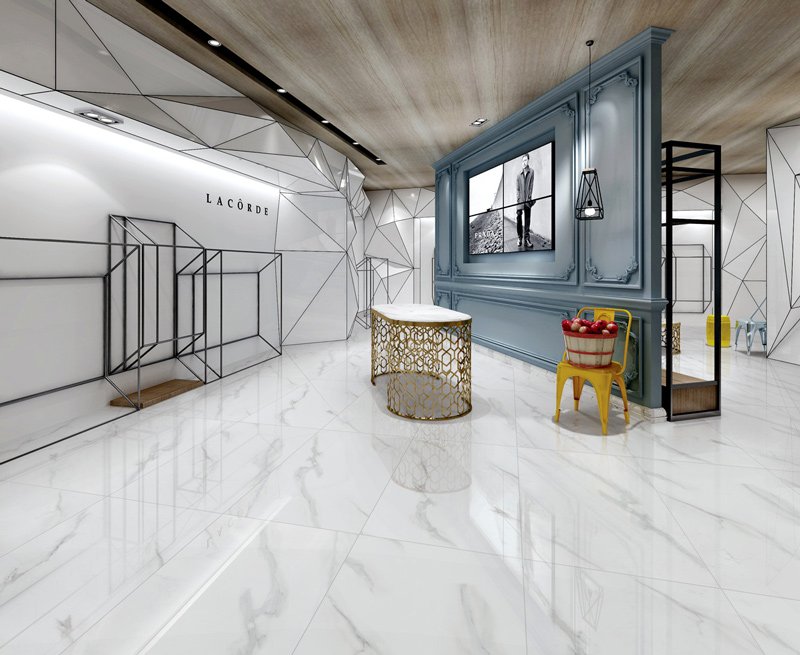 Just like the clouds of the sky at dawn, it feels like jade is nourished and elegant when paved. It feels like being in the palace of the Holy Spirit.
The designer also used Carrara's multi-faceted features of white and stone, providing a variety of Carrara white and adapting to different application scenarios. Pure white, inlaid with pure gray. Between gray and white textures, whether in the living room, lobby, aisle or conference room, we can feel a calm and calm mood and let the mind enjoy the distant charm.
● Dry mixing technology
Through the use of new environmentally friendly dry coloring equipment and three-dimensional printing color mixing technology to form a colored tile body. to eliminate the color bodypollution home space.
● Tile body's texture decoration
The control of the embossing roller with a professional cloth makes the tile body form a pre-designed texture.
● High-tech glazed decoration
Laser network, multi-faced jump and glaze layer superposition technology and digital infiltration ink perfectly combine.
● Realism, 1:1 drawing
Achieve the same as the tile surface, closer to the distance between the tile and the natural, whole body effect, one wall and one can not be anything.
size cm
pcs/ctn
kg/ctr
sqm/ctn
ctn/pl
ctn/ctr
G.W kg
ctr
60x60
4
30-33
1.44
40
920-840
27.5tons
20ft
30x60
8
30-33
1.44
40
920-840
27.5tons
80x80
3
41-47
1.92
26-28
644-560
27.5tons
40x80
6
41-47
1.92
26-28
644-560
27.5tons
60x120
2
39-44
1.44
down 52/30up
600
27.5tons
100x100
2
62-64
2
22
440
27.5tons